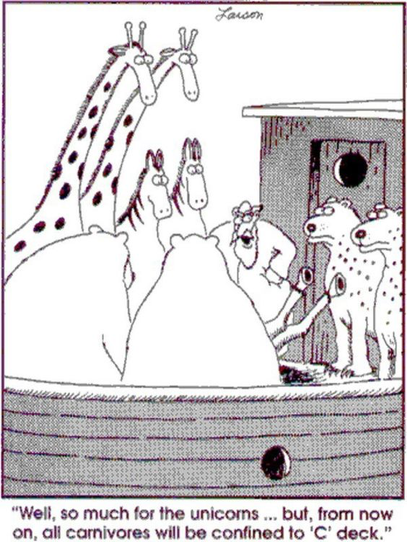 So we have an understanding of what silo departments are and how they are formed. Let us now take a look at some of the effects it has on an organisation.
The procurement department is dependent on the warehouse staff to report on the level of service received from suppliers. This is in the form of late deliveries and the correctness of the items received. Do the items comply with the specifications and are they damaged when they arrive at the warehouse? Well, a warehouse I visited not too long ago was receiving damaged products from a supplier. Instead of this message being passed over to the procurement department the staff never did anything about this, and thus the business lost hundreds of thousands of dollars. This could of all been avoided if a simple form of communication was conducted.
Organisational silos (individual departments) usually are resistant to change. Who am I kidding, ARE resistant to change! They operate to prevent easy access to the information they hold and constantly throw up barriers to change and cooperation. Then when you query why the hell the information was not passed on, you get the lovely response… "Oh I didn't know."
Silos make it difficult for communication and collaboration to occur across units. Not only do silos cause miscommunication, loss in profit, and a few grey hairs, but it also stifles creativity and innovation.
Keep an eye out for my next blog on breaking down silos, and how to find out ways of knocking down these silos.