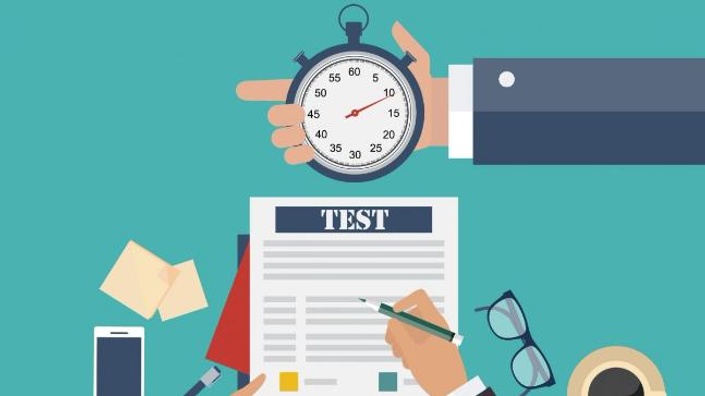 APICS CSCP Exam Credit
The Certified Supply Chain Professional (CSCP) certification program is recognized worldwide as the premier supply chain management education and certification program. The APICS CSCP program takes a broad view of operations, extending beyond internal operations to encompass the entire supply chain—from supplier, through the company, to the end consumer. The program provides professionals with the knowledge necessary to understand and manage the integration and coordination of end-to-end supply chain activities.
The APICS CSCP program is divided into four modules to provide participants with the best possible educational assessment and knowledge base. By earning the APICS CSCP designation, you demonstrate that you have mastered the APICS supply chain management body of knowledge and that you are committed to the profession. You must pass one comprehensive exam to earn the APICS CSCP designation.
What are the eligibility requirements for the APICS CSCP exam?
To be eligible to take the APICS CSCP exam, you must have:
3 years of related experience OR
Bachelor's degree or international equivalent* OR
Hold an active CLTD, CPIM, CFPIM, SCOR-P, CIRM, CPM, CSM, CPSM, CTL credential
* APICS defines the international equivalent of a Bachelor's degree as the level of study that would qualify an individual for a graduate program in the country where the undergraduate degree was earned.

There is no fee to apply for APICS CSCP eligibility. Click here to submit an application. Eligibility application approvals do not expire.
Course Advisor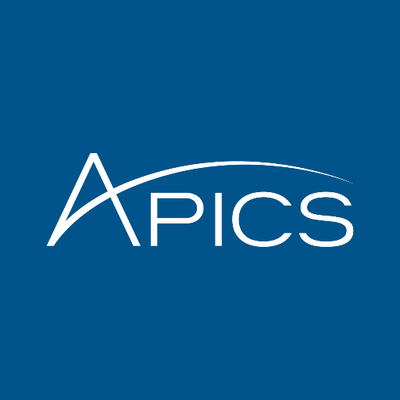 APICS is the leading professional association for supply chain and operations management and the premier provider of research, education and certification programs that elevate supply chain excellence, innovation and resilience. APICS Certified in Production and Inventory Management (CPIM) and APICS Certified Supply Chain Professional (CSCP) designations set the industry standard. With over 37,000 members and 287 international partners,APICS is transforming the way people do business, drive growth and reach global customers.
Frequently Asked Questions
Why does the exam content seem different than APICS courseware content?
Certification and education, or courseware, serve different purposes but are closely related to provide an individual with the knowledge, skills, and proof of competency in a given job role.
How can I provide feedback after taking an exam?
All candidates have the opportunity to provide direct unfiltered feedback by using the Comment Sheet. A link to the form will be sent by email after you take an APICS CPIM or CSCP exam. Please make sure you provide a valid email address. Or, send your feedback to
[email protected]
Can I see the questions and answers on my CPIM, CSCP or CLTD exams after I test?
No. It is best practice in testing to not provide this information to candidates. The exam content and any test-related materials are confidential and not available for review.
Are APICS exam purchases refundable?
ASCM membership, products, exam credits, and ATT examination fees are non-refundable and non-transferable. If a candidate fraudulently disputes credit card or payment charges, We may require the candidate to pay any costs it incurred, as a result of the fraudulent dispute, and shall ban the candidate from electronic payment options in the future.
Can I receive college credit for passing APICS exams?
Yes, you may receive college credit for passing APICS exams. The National College Credit Recommendation Service recommends the following credit hours for APICS exams: Basics of Supply Chain Management: 3 credit hours for associate's and bachelor's degrees Detailed Scheduling and Planning: 2 credit hours for bachelor's degrees Execution and Control of Operations: 2 credit hours for bachelor's degrees Master Planning of Resources: 2 credit hours for bachelor's degrees Strategic Management of Resources: 3 credit hours for bachelor's degrees Certified Supply Chain Professional (CSCP): may be eligible for 3 credit hours for bachelor's degrees and 3 credit hours for masters degrees (2012 content and forward).
What are the requirements for earning the APICS CSCP certification?
To earn APICS CSPC certification, you must pass one, comprehensive exam.
How many questions are on the APICS CSCP exam?
The APICS CSCP exam consists of 175 multiple-choice questions (150 operational and 25 pretest). The pretest questions do not contribute to your total score but are necessary for research purposes. These pretest questions are randomly distributed among the scorable items and will be used for statistical purposes only. The pretest items are similar to the scorable items on the test, and candidates will not know which items will be scored and which will not. Candidates should answer all exam questions.