Assessment Overview and 90-Day Plan Introduction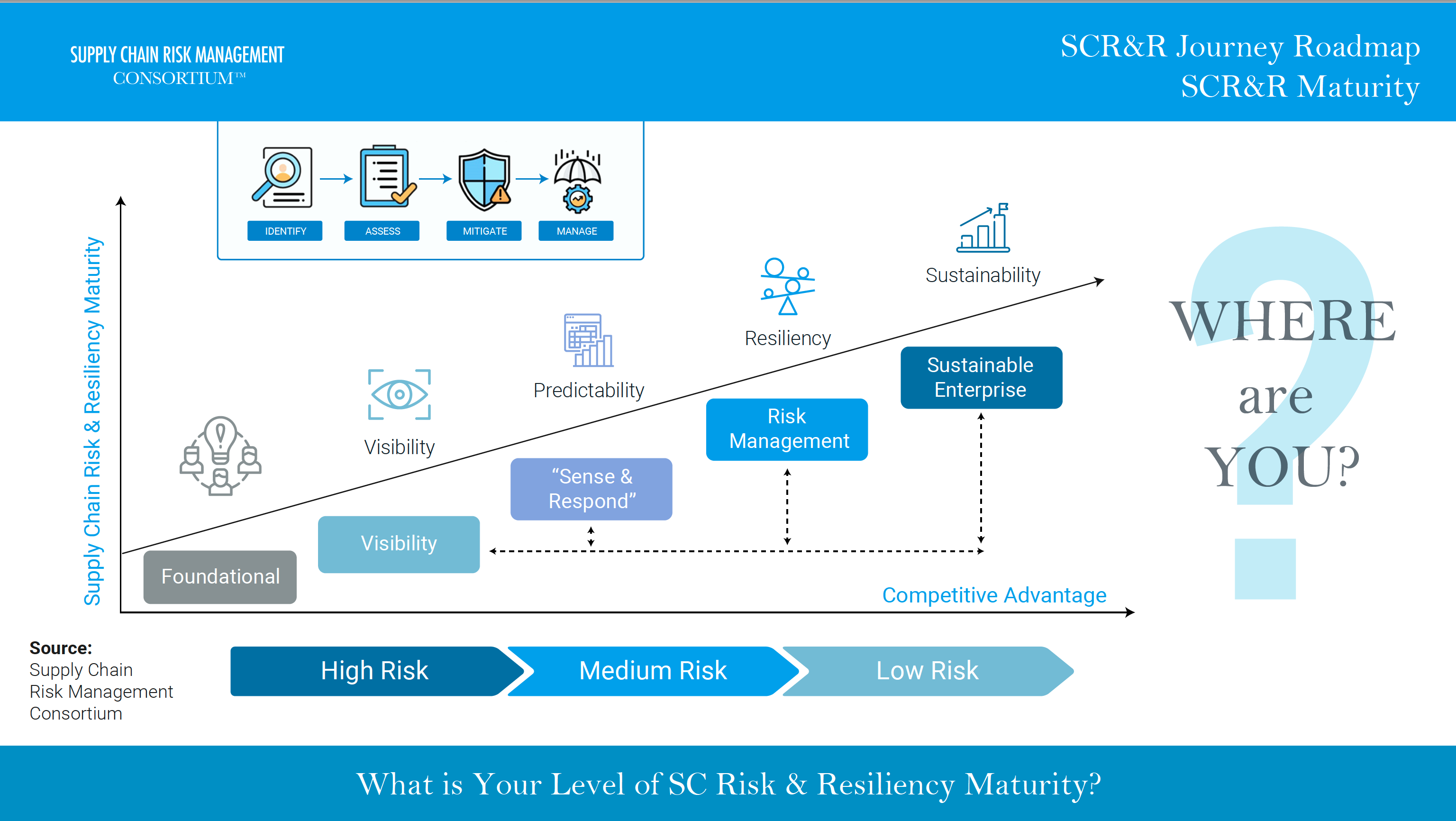 CxO Importance
Supply Chain Risk & Resiliency (SCR&R) is now one of the most top of mind challenges for companies to address (68% of CXO's rank SCR&R in the Top 3) by Gartner, McKinsey and Deloitte.
The SCRM Consortium provides a 90-day SCR&R action plan based on the completion of 90 questions in 90-minutes.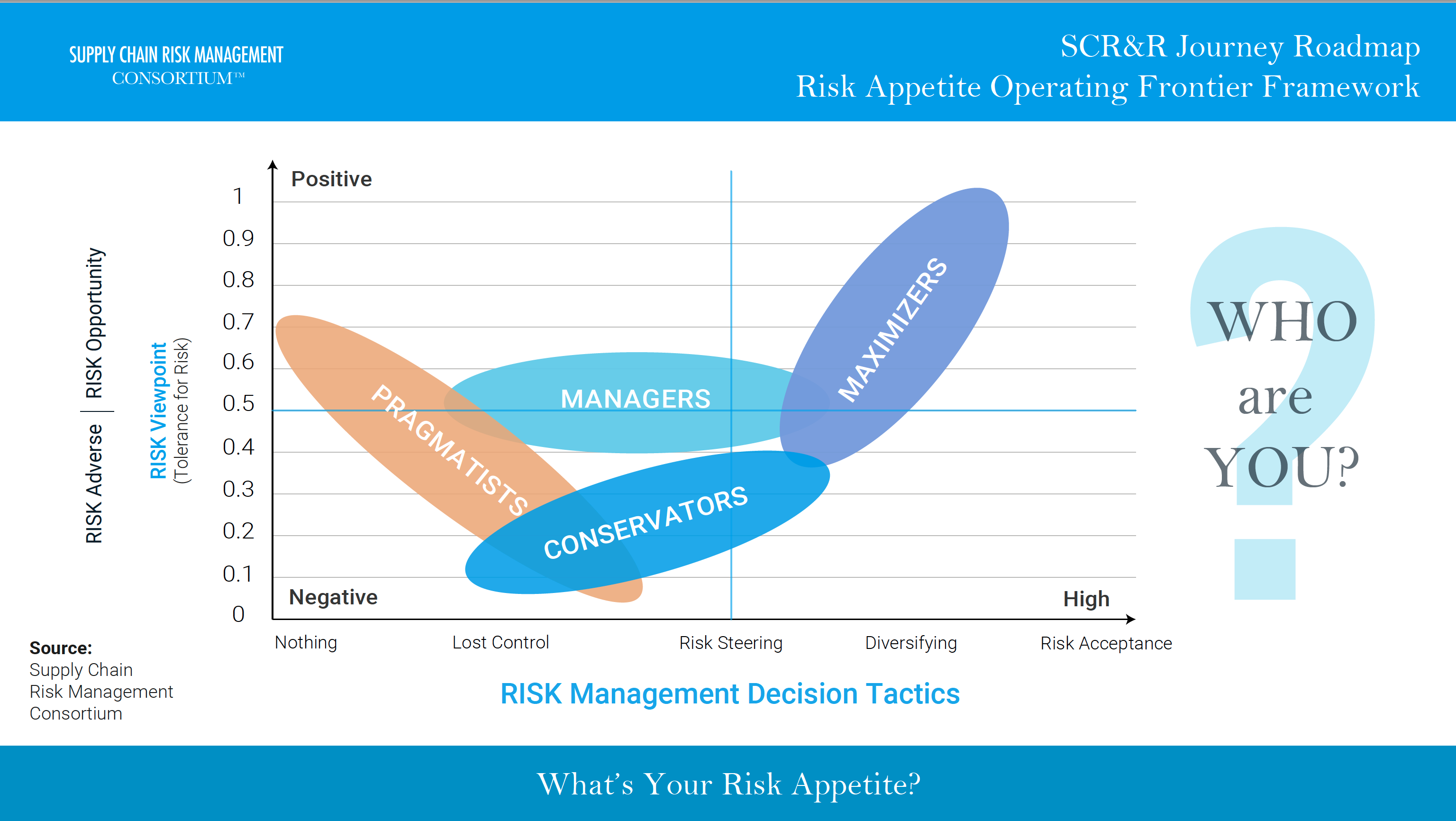 Best Practice
The online SCR&R Assessment Tool is based on leveraging SCMRC's 10+ years in the SCR&R education and consulting arena is built on an online learning platform creating the "AI Infused Prescriptive SCR&R 90-Day Action Plan". 
90-QUESTIONS / 90-MINUTES
Where you are in terms of SCR&R Maturity
Who you are in terms of Risk Appetite
How do you OPERATE in terms of your Operational Propensity
AI-Infused Prescriptive 90-Day Action Plan in terms of your SCR&R journey.