Gone are the days of daunting paperwork! Download these free documents that will help you run your warehouse more efficiently.
Becoming a Warehouse Manager is within your reach
Managing and optimising warehouse operations, material management in the warehouse environment, including SHE rules and requirements, preservation and storage of goods, inventory management, permit, regulatory, and compliance requirements including basics of supplier management; and redundant materials management – selling off of material. These are some of the skills you will need as a warehouse manager, and will gain in a day course. It will take you approximately 5-8 hours to complete this course.
Think of this as warehousing job training but for busy managers or those that would like to get into the warehousing and logistics industry but have never engaged in formal warehouse training. This warehouse training program was designed to assist both the warehousing veteran with multiple years of real world experience, but no formal knowledge as well as the those who are new and eager to take up this exciting career.


Skills you will need
It will be advantageous if you are already part of the warehouse process, part of facilities management or potential managers in materials and/or Inventory Management.
What to expect
This e-learning course consists of eleven sections. It will give you the overview of the basics of running a warehouse, which is often forgotten by even the most experienced warehouse managers. All the course material is available to you forever, whenever, where-ever you need it!

There is a workbook which you can download in the beginning of the course which will make your journey to a warehouse manager even easier!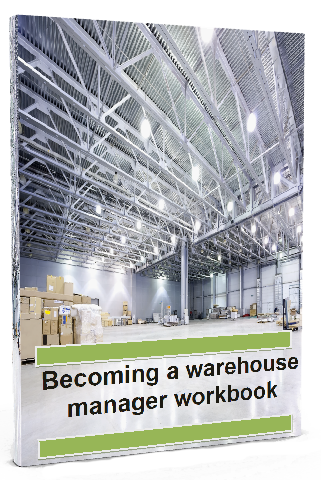 .
Skills you will learn
Plan, develop, or implement warehouse safety and security programs and activities.
Confer with department heads to coordinate warehouse activities, such as production, sales, records control, or purchasing.
Schedule or monitor air or surface pickup, delivery, or distribution of products or materials.
Inspect physical conditions of warehouses, vehicle fleets, or equipment and order testing, maintenance, repairs, or replacements.
Develop procedures for coordination of supply chain management with other functional areas, such as sales, marketing, finance, production, or quality assurance.